Staff & Board
coLAB Arts is an artist-driven organization. We call our core team the COLLABORATORS, individuals with passion and artistic expertise to facilitate incredible work and deep engagement. Staff leadership oversees administrative and creative operations. Our BOARD OF DIRECTORS oversees organizational mission and fiscal responsibility.
SENIOR staff
CO-FOUNDER & PRODUCING DIRECTOR
Dan Swern is the co-founder and producing director for coLAB Arts in New Brunswick, NJ, providing performance and developmental programs for emerging artists, and arts education and social engagement with the local community. For coLAB Arts, Dan created theOrphanage play development program. He has directed the New Jersey premiere of I Heart Kant, and a bilingual production of Romeo and Juliet / Romeo y Julieta. He is also the founder and owner of Smugbug Productions, providing services in creative development and stage direction, production consulting, and producing. Current directing projects include Shake and Bake: Love's Labour's Lost, the new musical Dumb Luck by R.C. Staab and Michael Sansonia, an adaptation of Chekhov's Ivanov with Sandy Simona, and Hiccups by Ben Rosenblatt for American Records. Previous credits include Merchant of Venice for Franklin Stage Company, I Hope They Serve Beer on Broadway by Tucker Max, Flight with Branch Street Productions, and Into the Labyrinth/Art of Love and Kafka Shorts for Voice Afire. Producing clients include The Secret City, Sprat Theatre Company, Foster Entertainment, Poetic Theatre Productions, Branch Street Productions, and National Theatre of Scotland. Previous positions include production coordinator for Holiday Image, associate producer for the New York production of Punchdrunk's Sleep No More, associate producer for the national tour of Gazillion Bubble Show, and company manager for George Street Playhouse. He is a proud graduate of Rutgers University.
www.smugbugproductions.com
Twitter @daswern | Instagram @danswern
DIRECTOR OF EDUCATION & OUTREACH
John was born and raised in the City of New Brunswick and works in NYC and internationally as a freelance actor. Through his work at coLAB, John is committed to creating projects that use the arts as a lens to examine complex issues that affect community. While serving as a member of the Leadership and Director of Education for coLAB ARTS, John has produced main-stage productions and initiated short and long term educational residencies in several central NJ schools. John is also a Board Member on New Brunswick Town Clock Community Development Corporation. John earned his undergraduate degree at Holy Cross and holds a Masters in Fine Arts in Acting from Rutgers University, Mason Gross School of the Arts. He has taught theater at all grade levels in a variety of residency programs as well as at Rider University, Westminster Choir College and is currently teaching Global Theater and Theater for Social Development at Rutgers University, Mason Gross School of the Arts.
He has created or curates: HearMe, theVOM, Watershed Sculpture Project, theTABLE, stART, as well as the theaterMAKER residencies for teens.
CURATOR - theVOM
Dustin Ballard is a storyteller and creative artist who works as an actor, director, writer and teaching artist and originally hails from South Mississippi. With a B.F.A in Theatre Performance from Kean University, he was the 2009 Region II Winner and National Finalist of the Irene Ryan Acting Scholarship. As an actor, he has performed at Lincoln Center with the Little Orchestra Society, Two River Theatre, Playwrights Theatre of NJ, and others. As a Teaching Artist, Dustin works with the George Street Playhouse in the New Brunswick Public Schools creating original theatre based on the American Revolution, Greek Mythology, Native American folk stories, and immigration. Dustin is also an improviser and live storyteller and has performed at the Upright Citizens Brigade, the Magnet Theatre, the People's Improv Theatre, and the Moth.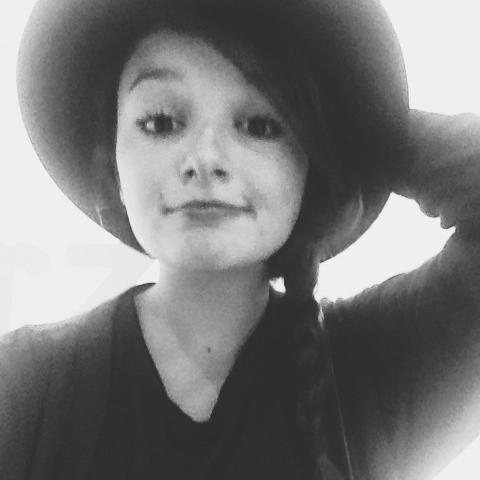 GRAPHIC DESIGNER
Emma joined the coLAB Arts team in July 2016. She coordinates with the producing director to develop and create specialized event posters, logos, and banners. Prior to her collaboration with coLAB Arts, Emma interned with Rutgers University Career Services during her junior and senior years of college where she gained valuable design experience. Emma also interned during her university tenure with The Entente/Colophon Foundry, a London-based design studio. That two-month experience, living and working in London, sparked Emma's love for art-based design for commercial application. Emma graduated magna cum laude from the Mason Gross School of the Arts at Rutgers University where she earned a BFA in Visual Arts with a concentration in Design.
CURATOR - litLAB
Jad is a writer for New Brunswick Today and project curator for coLAB Arts. His passions include archaeology, history, classical stories, reading, and writing. Jad has an interest in science fiction/fantasy, as well as various other genres. He is especially interested in how stories have adapted throughout geography and time, and how they reflect the environment in which they were written.
BOARD OF DIRECTORS
coLAB Arts is overseen and advised by an enthusiastic and involved group of artistic, civic, and community leaders. Our Board of Directors actively seeks interdisciplinary conversation to incorporate the arts into all areas of civic life.
Christopher Cartmill, President
Pastor Susan Kramer-Mills, Treasurer
Elise Brancheau, Secretary
Dan Swern
Helen Buettner
Cleo Mack
Patricia Dalton
David Rogoff
Micky Landis